Telia has confirmed the retirement of its 3G network in Tallinn, Estonia.
The switch-off of the service in the capital city took place between September 4 and September 7.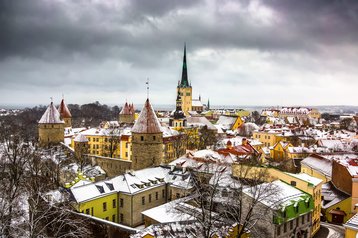 Telia announced earlier this year it was calling time on its 3G network in Estonia this year, and began the shutdown of its service in March.
The telco started the switch-off in Laane County, before doing so in Rapla County and Parnu County (April), and Harju County (May).
Further shutdowns are set to take place in Saaremaa, Hiiumaa, Ida, and Laane-Viru next month.
"At one time, 3G started a revolution precisely by bringing mobile internet to the masses," said Oliver Lekk, head of Telia's radio network department.
"Mobile Internet traffic on our 3G network made up only 1 percent of Telia's entire mobile internet volume at the beginning of this year."
The switch-off of its 3G network will enable Telia to focus on the build-out of its 4G and 5G networks instead. The company currently has 150 5G base stations in Tallinn.
Telia Finland kicked off its 3G network switch-off earlier this month, while its Danish and Lithuanian have already retired their respective 3G networks.