Indian conglomerate Tata Group is planning to invest up to $300 million on a semiconductor assembly and test unit.
Reuters reports that the company is in talks with the southern states of Tamil Nadu, Karnataka, and Telangana about setting up the facility.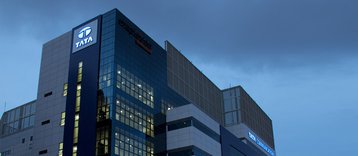 The outsourced semiconductor assembly and test (OSAT) plant would be Tata's first entry into the booming chip sector.
"While [Tata] are very strong on the software side of things... hardware is something they want to add to their portfolio, which is very critical for long-term growth," a source told Reuters.
Potential customers could include Intel, AMD, and STMicroelectronics.
The site is expected to be chosen within the next month, and start operations late next year, employing up to 4,000 people.
"Once Tata starts, the ecosystem will come around... So it's very critical to find the right place from a labor standpoint," the source said.
More in IT Hardware & Semiconductors