T4 Group has signed a deal with NTT Ltd to provide data center infrastructure for the service provider in New Zealand.
T4 Group was founded in 2021 and is a colocation provider with data centers in Whangarei and Auckland with a third under construction on New Zealand's South Island.
"Partnering with NTT is an exciting step in the right direction for the business as both companies share similar outlooks and objectives when it comes to the environment and ensuring sustainability is at the forefront of our operations," T4 Group director David Simpson said.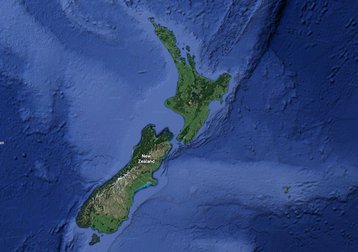 NTT New Zealand CEO Simon Gillespie added: "We're very much aligned with T4 Group on its sustainability focus, and are committed to partnering together to serve our collective clients and communities on the ground."
The size of the investment or how much space NTT will be taking in which T4 facilities wasn't shared.
T4 has previously said the new facility in Southland, South Island, will have ~NZ$50 million ($34.6m) invested in its development in order to meet Tier IV sustainability standards. The data center has been designed to maximize cool natural airflow and then reuse waste heat by sending it to the nearby Invercargill hotel. The facility will also rely on hydropower from Southland's two hydro stations, Lake Manapouri and Lake Monowai.
Simpson added: "T4 Group is not greenwashing its operation; currently, most data centers in New Zealand rely on coal as a secondary power source with some companies using various offsetting methods.
"We can harness the unique benefits from the regions, such as access to hydro energy, to develop truly green and sustainable community assets."
T4 Group (not to be confused with T5 Data Centers) was established in 2021 with the aim of providing regional New Zealand with access to colocation data centers. Simpson's previous experience centers around carbon asset management and other sustainability initiatives.
The company recently acquired Advanced Data Centres (ADC) an IT services firm in New Zealand that operates a facility on the North Island in Whangarei. The company will remain unchanged and General Manager, Dion McCracken, will maintain his current role in ADC.