The sale of T-Mobile's Wireless business to Cogent Communications for just $1 includes more than 40 data centers totaling some 400,000 sq ft (37,160 sqm) of space.
As previously reported by DCD, T-Mobile this month announced it was selling its Wireline business to Cogent Communications Holdings for a symbolic $1, with the operator set to take a $1 billion charge on the deal. Much of the business is legacy Sprint US long-haul fiber network which T-Mobile acquired from Sprint as part of the $26bn merger in 2020.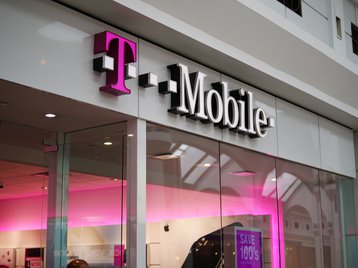 The deal will see T-Mobile pay Cogent $700 million over the next four-and-a-half years for Cogent's IP transit services, after which the deal closes, with $350m due in equal payments during the first 12 months, and the remaining $350m due in equal payments over the next 42 months.
But, as first reported by Foundations, the deal includes a large physical footprint. In a company presentation, Cogent said US-owned and carrier-neutral data center footprint currently spans a total of 800 locations.
Once the deal with T-Mobile closes, the number of Cogent-owned data centers will increase from 53 to more than 100 and grow from 600,000 sq ft (55,740 sqm) to more than 1,000,000 sq ft (92,900 sqm).
David Schaeffer, Founder, chairman, CEO & president of Cogent Communications Holdings, Inc., said that one small stream of revenue inside the Sprint network it is acquiring is colocation and data center space.
"There is 1.3 million square feet of owned data centers spread across 47 physical locations with about 150MW of power," he said during the Bank of America Media, Communications and Entertainment Conference last week. "We will integrate that into the 53 data centers that Cogent operates and have well over 1 million square feet of colocation space available at Edge locations throughout North America and couple that with our European footprint."
"Now the bad news is there are a bunch of stranded costs associated with this business. This is a business that has operated for a number of years, subscale, has a number of uneconomic commitments. We will be able to physically consolidate locations typically into the owned facilities, reducing lease costs for Cogent," Schaffer added.
The deal, for which the company gets approximately 19,000 long-haul route miles and 1,300 metro route miles of fiber, will see Cogent enter the dark fiber market in the US and gain operating licenses in India and Malaysia, where the company has no presence today.
The transaction, according to the company, "transforms Cogent into a larger, facilities-based carrier through ownership of its own nationwide network."