T-Mobile has sold its Wireline business to Cogent Communications Holdings for a symbolic $1, with the operator set to take a $1 billion charge on the deal.
The deal will see T-Mobile pay Cogent $700 million over the next four-and-a-half years for Cogent's IP transit services, after which the deal closes, with $350m due in equal payments during the first 12 months, and the remaining $350m due in equal payments over the next 42 months.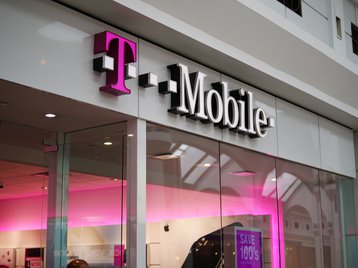 T-Mobile expects a pre-tax charge of $1bn from the sale of the wireline unit.
The sale of the wireline business means that T-Mobile is effectively offloading this legacy unit, which comprises the legacy Sprint US long-haul fiber network. T-Mobile acquired the assets from Sprint as part of the $26bn merger, which was completed two years ago.
Its wireline business generated $739 million in revenue last year and encompasses communications systems, data processing equipment, and fiber optic cable.
Cogent is one of the world's biggest Internet service providers and operates in over 50 markets worldwide, with the company expecting to migrate customers from legacy systems to modern Ethernet, VPLS, or SD-WAN solutions.
The company will form a new directly established subsidiary on completion of the deal. As with all transactions, this deal is subject to regulatory approval, but Cogent expects it to close in the second half of 2023.
Morgan Stanley & Co. LLC served as the exclusive financial advisor for Cogent, with Latham & Watkins LLP acting as legal advisor, while Houlihan Lokey served as the exclusive financial advisor to T-Mobile.
T-Mobile has upped its efforts to drive its 5G business in recent times, with the operator comfortably serving the most cities in the US compared to rival operators with around 5,000. Its 5G coverage covers 53 percent of the US, notes WhistleOut.
The operator recently launched its 'ultra-capacity 5G' which relies on mid-band 2.5GHz spectrum, at The Yankees Stadium, New York, and has collaborated with Elon Musk's SpaceX to provide mobile connectivity to remote areas from space via Starlink satellites.
However, the telco has also cut down on its workforce, reportedly cutting jobs within its network operations and engineering group. The company had 80,000 employees at the close of its merger with Sprint but ended in 2021 with around 75,000. Previous CEO John Legere said that the merger would provide more jobs, back in 2018.
"Shedding the wireline business is an excellent move for T-Mobile," Mejeticks CEO Robert Devita told Channel Futures. "When you look at AT&T and Verizon, their wireline business is definitely shrinking and holding down their stock prices. A pure-play wireless strategy is a strong move in the right direction for them."
"T-Mobile never integrated the Sprint wireline network, which is largely a legacy infrastructure that has not been significantly upgraded," added Courtney Munroe, IDC research vice president of worldwide telecommunications. "This is a good outcome for both companies, and the best alternative to shutting down the network, which has been rumored for months."