The number of hyperscale data centers, mostly used by major cloud companies and social networks, has increased by 11 percent in 2018; according to Synergy Research, there are now 430 facilities in the world that could be considered 'hyperscale,' operating hundreds of thousands of servers.
In the past 12 months, new hyperscale data centers were opened in 17 different countries.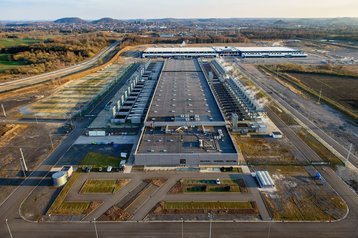 You ain't seen nothing yet
US continues to lead the world in the number of hyperscale facilities, accounting for around 40 percent of the total, but its dominance is shrinking – the country was responsible for 45 percent at the end of 2016, and 43 percent at the end of 2017.
In the latest rankings, the US was followed by China (8 percent), Japan (6 percent), the UK (6 percent), Australia (5 percent) and Germany (5 percent).
In terms of construction, Amazon and Google were the most active operators, responsible for more than half of all new hyperscale projects.
The companies with the highest total data center footprint were all familiar names: Amazon, Microsoft, Google and IBM, with at least 55 data center locations each – naturally, not all of them can be considered 'hyperscale.' Alibaba and Oracle also have a notably broad and growing data center presence.
Synergy estimated that there are another 132 hyperscale data centers in development – most of them will serve the needs of Google, Amazon, Microsoft and Facebook.
"Hyperscale growth goes on unabated, with company revenues growing by an average 24 percent per year and their capex growing by over 40 percent - much of which is going into building and equipping data centers," said John Dinsdale, chief analyst and research director at Synergy.
"There is no end in sight to the data center building boom."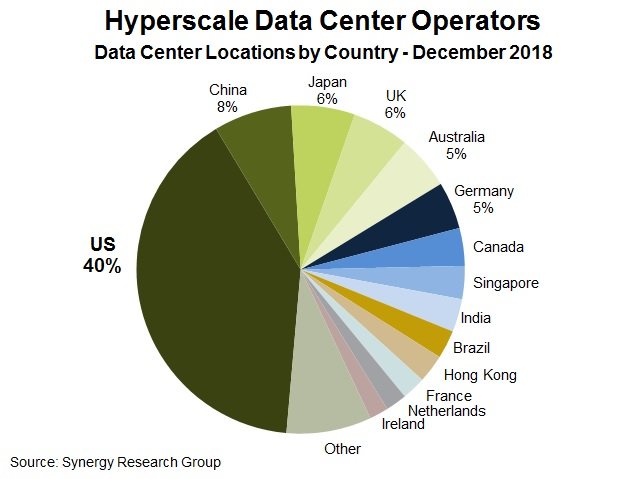 An important thing to note is Synergy keeps its definition of hyperscale a secret, which is only revealed to paying customers. The research firm previously told DCD that the total cost of the facilities plays an important role in its analysis.