Swedish colocation providers EcoDataCenter and Fortlax are set to merge.
EcoDataCenter said that the two companies pursued the merger to "consolidate the data center industry in the Nordic region."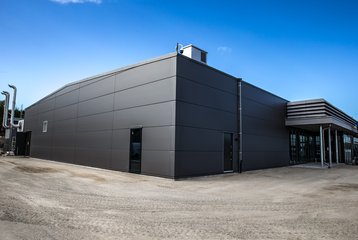 Swedes are doin' it for themselves
To complete the merger EcoDataCenter will buy shares in Fortlax and both companies will exchange stock. EcoDataCenter is a joint venture between local energy company Falu Energi & Vatten and data center operator EcoDC AB.
The acquisition will not affect the organization of either company; Fortlax CEO Anders Berglund Hansius will continue in his role, and EcoDataCenter CEO Lars Schedin will also remain in his position.
"The data center industry is growing quickly, and to succeed you need to have sufficient size and capital. Through the merger with EcoDataCenter, we gain both a stronger market position and the financial muscle we need to continue successful growth," Berglund Hansius said. He co-founded Fortlax with Mats Hjorth in 2004, with the business headquartered in Hortlax just south of Piteå.
The company uses one hundred percent renewable energy from hydro and wind power in its two data centers F1 and F2.