Sungard Availability Services has completed construction on a data center for NYU Langone Health.
The 1MW facility has 5,000 square feet (465 sq m) of raised floor space, 2N redundancy, and utilizes Vertiv's DSE High Efficiency data center cooling solution.
NYU Langone is an academic medical center located in New York City comprising of 350 locations in the New York area including the NYU School of Medicine, Tisch Hospital, NYU Langone Orthopedic Hospital, and Hassenfeld Children's Hospital. The health provider recently added a 10-year extension to its decade-long colocation partnership with Sungard AS, and the new data center was designed specifically for NYU Langone's requirements.
Register now for our upcoming virtual conference on data construction, DCD>Building at Scale 26–27 May 2021
Building upon a long partnership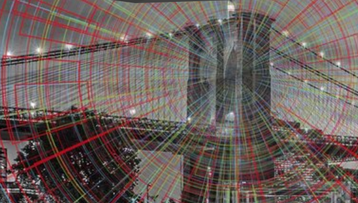 "NYU Langone is excited to continue its partnership with Sungard AS, which has played a vital role in supporting our health system's IT initiatives," said Nader Mherabi, EVP and Vice Dean, Chief Digital and Information Officer at NYU Langone Health.
"Over the past ten years, the support that Sungard AS has provided in creating our state-of-the-art data center, which houses our essential storage and computing systems, has been invaluable. It is this type of partnership that gives us the ability to innovate and consistently deliver exceptional care for our patients."
Sungard currently has one colocation data center in New York, located on Long Island City.
"This new, more efficient data center model will allow us to help NYU Langone manage its space, power and spend more effectively and provide it with a better overall Sungard AS experience. In addition, with our recent enhancements to our network infrastructure, NYU Langone will have sub-second access to public clouds and hundreds of SaaS providers through our Megaport connectivity option," said Michael Boccardi, chief commercial officer at Sungard AS.