EQT, KKR, and PAG have reportedly been selected as the final bidders for Global Switch.
Bloomberg reports the three companies are evaluating different financing structures as they weigh binding offers for the London-based company, according to unnamed sources.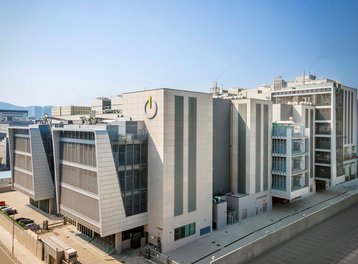 The publications said initial bids 'were not aligned' with the valuation expectations of Global Switch's owners, and financing markets for leveraged buyouts are expensive, both of which remain hurdles to any potential deal.
Founded in 1998, London-based Global Switch operates 13 facilities across Europe, Australia, and Asia. Chinese steel giant Jiangsu Shagang Group took control of the data center company over a three-year period beginning in 2016. The company has been flirting with a sale for nearly two years, talking to potential acquirers back in January 2021 for a $10-11 billion sale.
Gaw Capital Partners and Stonepeak have dropped out of the running, having previously been selected on the original shortlist.
Other investment funds that previously expressed interest in the asset could still team up with one of the remaining bidders, and the process is likely to slip into next year despite hopes a deal could be completed by the end of 2022.
None of the companies involved commented to Bloomberg.
Blackstone, Brookfield Asset Management, DigitalBridge Group, Digital Realty, Equinix, Australian pension fund AustralianSuper, and NextDC & Macquarie Capital were all listed as potentially interested in acquiring at least part of the company.
Asia-focused investment manager PAG Real Estate launched Flow, a new investment platform focused on digital infrastructure in APAC, in late 2021. The unit is led by former ChinData and Bridge Data Centres executive Kris Kumar. Based in Singapore, the team is focused on Japan, Australia, and other Asian markets. Flow recently announced a partnership with Ayala Land to develop data centers in the Philippines.
2021 saw KKR acquire CyrusOne alongside GIP for $15 billion, and is developing facilities in Israel and the UK through its Global Technical Realty unit.
EQT currently owns data center operator EdgeConneX through its infrastructure funds.