Three data center operators are constructing new facilities on the campus run by Stockholm Data Parks at Kista. When built, they will supply enough waste heat for 35,000 modern residential apartments in Stockholm.
IP-Only, Interxion and Advania Data Centers are building data centers on the Kista site, which is connected to Stockholm's district heating system so tenants get paid for their waste heat, which is used to warm local homes and businesses. Kista was Stockholm Data Parks' first campus opening in 2017. It has room for five facilities, four of which are greenfield sites. as well as one brownfield property (Vanda 1), which is located next to an existing Interxion data center.
We want your heat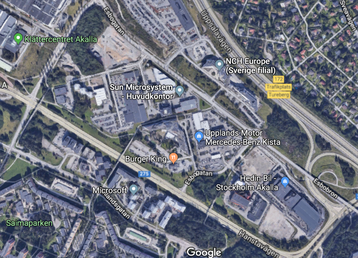 "Interxion are already present in Kista, they have a data center there in the park and are already delivering heat and expanding their business in Kista," said Erik Rylander, head of Stockholm Data Parks at its parent group Stockholm Exergi. "Whereas Advania and IP-Only are investing in their first data center in this area."
Earlier this year, at DCD>Energy Smart, Stockholm Data Parks announced another campus at Brista, five miles (8km) west of Stockholm Arlanda Airport, bringing 220,000 square meters of property space and 20MW of power available for data center investments with heat recovery.
The organization has two other sites lined up, in the Stockholm areas, at Skarpnack and Vasby, which both have heat recovery already available or in preparation.

Data centers are part of the Swedish capital's plans to become fossil free by 2040. Data centers at Stockholm Data Parks are paid for their excess heat, and contribute to the elimination of fossil fuels from Stockholm Exergi's heat production for the city's households and offices.
"There is an increasing realization that end-users are expecting data centers to offer sustainable solutions," said Rylander. "With our willingness to pay for excess heat, locating in Stockholm is not only more profitable, it also provides a competitive edge for these data centers in responding to customer demands for climate-neutral computing," Rylander added.
Interxion is due to be merged with Digital Realty according to a deal announced last month.