Saudi Arabian telco STC has announced the Meta-led 2Africa subsea cable will be coming to Bahrain.
STC Bahrain & Center3 this week announced plans to land the 2Africa Pearls submarine cable system in Bahrain. The companies said they have now officially completed the marine survey to bring the cable to the Middle Eastern country.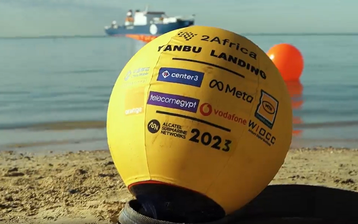 Meta, along with Telecom Egypt, China Mobile International, MTN GlobalConnect, Orange, STC, Vodafone, and the West Indian Ocean Cable Company (WIOCC) announced the 2Africa cable back in 2020 that would circle the African continent.
In 2021, an extension to the original cable, known as 2Africa Pearls, was announced. The extension will create further landing points in Oman, UAE, Qatar, Bahrain, Kuwait, Iraq, Pakistan, India, and Saudi Arabia.
At 45,000km, it is the world's largest subsea cable and is set to connect 33 countries with 46 landing points across Africa, Europe, and Asia once it's complete. Alcatel Submarine Networks (ASN) is responsible for manufacturing and deploying the 180Tbps cable, which is due for completion in 2024.
Eng Nezar Banabeela, CEO of STC Bahrain, said: "This is a landmark achievement for us and affirms STC Bahrain's commitment to spearheading digital transformation and solidifies the region's position as a regional ICT hub. 2Africa Pearls will vastly increase the data backbone of Bahrain by 100x providing high-speed connectivity services that will accommodate the futuristic heavy data demand."
Fahad A. Alhajeri, CEO of Center3, added: "Connecting 2Africa Pearls with Bahrain marks another significant accomplishment for Center3. The project progress is critical to center3 in linking Asia, Africa, and Europe. The 2Africa subsea cable is a vital step towards achieving this objective and solidifying Center3's position as a leading player in the region's connectivity landscape."
STC and its infrastructure subsidiary Center3 landed the 2Africa cable in Jeddah and Yanbu in Saudi Arabia last month. A third Saudi landing is due in Duba.
Center3 was launched in October 2022 to own the digital infrastructure assets owned by STC group, including data centers, subsea cables, international points of presence, and Internet exchange points.
2Africa lands in Madagascar
On the east African part of the project, the 2Africa cable has now landed in Mahajanga, Madagascar.
Earlier this month, Axian-owned local telco Telma and Vodafone announced the cable had landed on the island nation.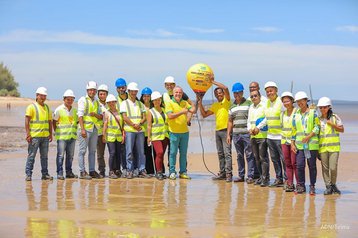 It is the first cable to land at Mahajanga, but the island has a whole is connected by four cables; the Eastern Africa Submarine System (EASSy), Meltingpot Indianoceanic Submarine System (METISS), and the Lower Indian Ocean Network (LION).
"2Africa's seamless connectivity will be a game-changer for numerous economic sectors by allowing access to the highest-speed Internet network. Beyond the business scope, we aim to offer every Malagasy the opportunity and means to become a citizen of the digital world," said Patrick Pisal Hamida, CEO of Telma Madagascar.
In Europe, 2Africa's cable has previously landed in Barcelona at AFR-IX Telecom's new Cable landing station (CLS) as well as an Equinix facility in Genoa, Italy, and a Digital Realty facility in Marseilles, France.
In Africa, The cable system has already landed in Ras Ghareb, Egypt; Djibouti City, Djibouti; and Berbera, Somalia. The cable made four landings in South Africa with Vodacom, WIOCC, and MTN in recent weeks. The cable was landed in Maputo, Mozambique into a Digital Realty-owned iColo facility earlier this month; a second landing in Mozambique is expected further north in Nacala, likely in partnership with Vodacom's local unit.
The Pearls extension is set to land at Airtel's CLS in Mumbai, India.