Private equity firm Star Capital is reportedly looking to sell its majority stake in German colo firm Datacenter One.
Financial publication Unquote reports that Star Capital has hired financial services firm Jefferies to advise on its exit from a majority position in colocation and data center services provider Datacenter One.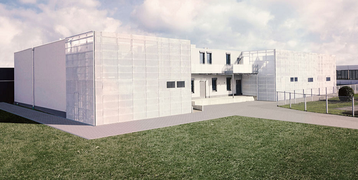 Stuttgart-based Datacenter One was formed in 2016 after Star acquired IT services firm Globalways in 2016, spinning out the colo firm as the new parent company. Terms of the deal weren't disclosed at the time, but the company said it would invest €60 million (~$68m) of growth capital into the colo firm to fuel expansion.
Today Stuttgart-based Datacenter One offers colocation services out of four facilities in Germany. The company offers two facilities in Stuttgart; the 1,600 square meter (17,200 sq ft) NB10 and 300 sqm (3,200 sq ft) NB8. In West Germany, its LEV1 facility in Leverkusen opened in 2017 and offers 3,000 sqm (32,300 sq ft) with room to expand to 6,000 sqm (64,400 sq ft) and 12MW. The company opened DUS1 in Dusseldorf in January 2020; the facility offers ​​7,400 sqm (79,650 sq ft) - expandable to 10,000 sqm (107,600 sq ft).
Globalways was established in 2001. European dark fiber company Relined Fiber Network acquired the company from Datacenter One in November 2020.