After an extended outage at its Solihull Data Center in the UK last summer, Australian general insurance technology provider SSP has moved to another facility.
SSP has turned to Australia's Interactive to handle its New Zealand broker customers, nearly a year after the Solihull facility was down for ten days following a power outage.
Fingers crossed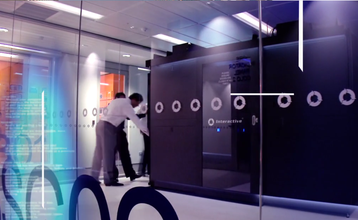 "We are pleased to announce the successful migration of all our New Zealand broking customers following a progressive transfer to the new hosting system," Samuel Finkle, SSP New Zealand manager, said.
"Test environments were created for every customer to mitigate any potential concerns following the outage last year. A number of customers have now been on the new system for more than a month we have received positive feedback regarding the new architecture."
After the outage in Solihull, which damaged the HPE Storage Area Network it had in the data center, the facility suffered continuing issues and was decommissioned.
Work was shifted to the company's existing data centers and third party sites including Powergate in North-West London. But earlier this year that facility also saw problems arise - with SSP blaming "facility engineers" at the Equinix data center for another outage.
Finkle said: "Following the Solihull outage last year it was decided to migrate all our broking customers to our local hosting partner, which also hosts our non-broking customers in the region, as we are confident it is able to meet the demands of today's insurance market.
"All our customers in New Zealand are now hosted on the Interactive data center, which we believe has the levels of resilience needed to avoid potential major outages going forward."