The Spanish government will examine STC's proposed acquisition of a 9.9 percent stake in Telefónica.
It was confirmed last week that the Saudi telco had agreed to pay $2.25 billion to become the biggest shareholder in Telefónica.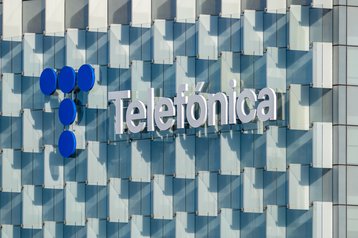 If the deal is given the go-ahead, STC will surpass BBVA, BlackRock, and CaixaBank with its stake in the Spanish telecoms company.
However, the country has the power to block the move. Since the announcement last week, the country's second vice president and acting labor minister in Pedro Sanchez's government, Yolanda Díaz, has called for the deal to be blocked.
Her comments triggered a response from Nadia Calviño, first vice president and economy minister.
"Spain is a serious country and since we came to power we have reinforced all the mechanisms to defend the interests of our country," said Calviño, reported El Mundo.
"That is what we are going to do: analyze the transaction with the utmost rigor and activate the appropriate mechanisms to protect our general and strategic interests, given that Telefónica is a strategic company," she said.
It's not known when the Spanish government will come to a decision either way.
STC's holding consists of 4.9 percent of Telefónica's shares and financial instruments that give it another ~five percent in so-called economic exposure to the company.
STC stated that it does not plan to "acquire control or a majority stake" in Telefónica, but does intend to secure voting rights for that five percent interest held through financial instruments after receiving regulatory approvals.
The operator is the biggest mobile operator in Saudi Arabia with 20 million subscribers, and has over 100 million customers globally, with operations in Bahrain, Kuwait, and Malaysia.