Saudi Arabian telecoms company STC Group has taken a 9.9 percent stake in Telefónica.
The company has paid $2.25 billion for the stake in the telco and has become the biggest shareholder in Telefónica.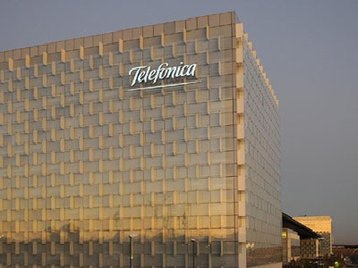 STC has now surpassed BBVA, BlackRock, and CaixaBank with its stake, though has stated it does not intend to "acquire control or a majority stake" in the company.
"This significant long-term investment by STC Group is a continuation of our growth strategy as we invest in vital technology and digital infrastructure sectors in promising markets globally," said STC chairman Mohammed K. A. Al. Faisa.
The holding consists of 4.9 percent of Telefonica's shares and financial instruments that give it another five percent in so-called economic exposure to the company.
STC said it plans to secure voting rights for that five percent interest held through financial instruments after receiving regulatory approvals.
The operator is the biggest mobile operator in Saudi Arabia with 20 million subscribers, and has over 100 million customers globally, with operations in Bahrain, Kuwait, and Malaysia.
The company is 64 percent owned by the sovereign wealth fund of Saudi Arabia, the Public Investment Fund (PIF).
Telefónica's decision to sell a stake in its business is not uncommon in Europe right now, after French billionaire and Altice founder Patrick Drahi upped his stake in BT to 24.5 percent in the last few months.
Meanwhile, UAE-based e& (formerly Etisalat) has gradually grown its stake in another UK operator Vodafone to 14 percent.