Sateliot has partnered with Amazon Web Services (AWS) to build a cloud-native 5G service to provide its customers with narrowband IoT (NB-IoT) connectivity.
The Spanish satellite telecommunications operator will provide this NB-IoT connectivity via a non-terrestrial network using its Low Earth Orbit (LEO) satellite constellation.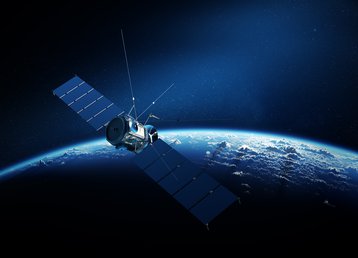 Through AWS, Sateliot says it has built a fully-virtualized cloud-native 5G core for NB-IoT with Magma, a project run by The Linux Foundation. This project sets out to provide flexible, low-cost, and scalable broadband solutions to support Internet demands in rural areas.
Compatible IoT devices will be able to connect directly to Sateliot's network without the need to be modified, confirmed the satellite telco operator.
In a statement, Sateliot outlined its intentions to "provide seamless coverage extension for mobile network operators with a simple roaming agreement integration".
Spain-based Sateliot was founded in 2018 and claims to be the first satellite operator to offer IoT connectivity over standard 5G NB-IoT. The company has previously worked with Telefónica to test out its satellite-based 5G NB-IoT technology.
Sateliot has a series of launches for its satellite constellation planned, beginning in the first quarter of next year, ahead of a commercial launch in the second half of 2023.