US-based Southwest Airlines has announced that it is moving its applications to Amazon Web Services (AWS).
The company said the decision is part of its digital transformation initiative intended to improve passenger experience, improve the efficiency of its operations, and how it allocates resources to its IT infrastructure.
This will cover everything from buying flight tickets to operational applications that support gate assignments, ground operations, flight operations, and aircraft maintenance.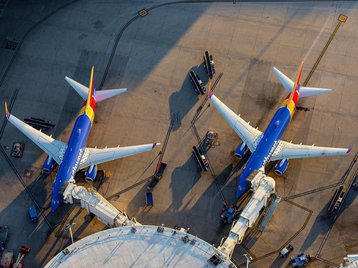 Southwest will be utilizing Amazon Redshift, AWS Lambda, and Amazon S3. The company has not specified a timeframe for migration, nor the value of the deal with AWS.
The company was first announced as an AWS customer in 2021, choosing the cloud provider for its data lake services. The airline operates a data center in Dallas, Texas, but the company told the Dallas Morning News it plans to maintain that facility going forward despite the deal with Amazon.
In December 2022 Southwest Airlines experienced a major technological breakdown that disrupted its operations. Over 90 percent of the airline's flights were canceled, totaling 2,500. It was reportedly due to crew scheduling software from GE Digital being overwhelmed.
While partially caused by the major storm that hit the US, Southwest Airlines also put the disruption down to their outdated scheduling software and technology. According to the company, all scheduling had to be done manually, which slowed things down significantly. The move to AWS is hoped to prevent such an occurrence.
Southwest is not alone in its choice of AWS. In July 2022, Delta Air Lines announced that it would be working with AWS as part of a multi-year agreement to support the company's plans to diversify away from its on-premise and colocation IT.
In March 2023, Delta revealed details of its hybrid architecture which involves using AWS for cloud services and Kyndryl for the company's mainframe systems. According to the vice president of software engineering at Delta, Matt Cincera, the company is 'very content' with its choice for hybrid infrastructure and intends to continue using the strategy for several years to come.