The London Stock Exchange staggered on its opening today after a "technical software issue" caused its longest outage in eight years.
489 stocks were unable to trade for an hour and forty minutes after London started trading at 8am this morning, including those in the FTSE 100 and 250 indexes. London trades 11,000 stocks. LSE engineers didn't fix the glitch till 9.40am.
The London Stuck Exchange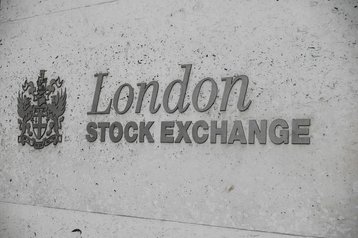 An LSE spokeswoman refused to rule out whether its trading software was at fault.
"It was not related to a data center," said a spokeswoman. "It was just a software issue. It was only certain stocks that were limited in trading. I can't give further details. The issue has been resolved."
She would not say whether the fault was with the stock exchange's trading software or with software that operated the infrastructure its trading software ran upon. She later insisted she could simply not say what sort of software it was at all.
The LSE acquired the Millennium platform for $30m in 2009 after another serious outage affected the software it used then, it's own TradElect system. It still uses Millennium Exchange as its primary trading software, said the spokeswoman. It has since sold the software to other other stock exchanges around the world, including those in Italy, Oslo, and Johannesburg.
DCD understands today's fault was not caused by a cyber attack, and that Stock Exchange engineers are trying to figure out what went wrong.
LSE tells exchanges that use its trading platform that it is committed to give them as much information as possible when there's an outage. It promises updates every 30 minutes.
But the LSE's dedicated "Live Service Portal" showed no record of any incidents today at all.
"This portal is the primary means of communicating with market participants and other relevant parties during an outage," said the LSE's service commitment.
"London Stock Exchange is committed to communicating with customers frequently during an outage," it said.
The London handles £5bn (US$6bn) worth of trading each day. It is currently in talks to acquire Refinitiv, a financial markets data and infrastructure firm, for $27bn. A similar technical error caused an outage in June 2018.
A similar technical error caused an outage in June 2018.