British Airways passengers face delayed and canceled flights due to IT issues with the company's online check-in systems.
The problem, which impacts travelers attempting to take short-haul flights from Heathrow, Gatwick and London City airports, comes after a long string of IT failures affecting airlines around the world.
At least 15,000 passengers across 84 flights have seen their journeys canceled.
BAh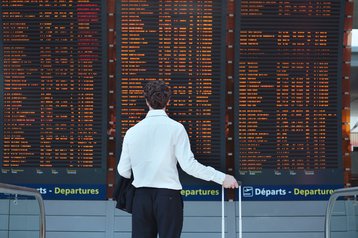 "We are very sorry to our customers for the disruption to their travel plans," the company said in a short statement. "We are working as quickly as possible to resolve a systems issue which has resulted in some short-haul cancellations and delays from London airports.
"We are offering customers booked on short-haul services departing from Heathrow, Gatwick and London City today, the opportunity to rebook to another day."
Specifics of what caused the IT failure were not shared. In 2017, more than 75,000 passengers were impacted by a British Airways IT issue - that time, one of the company's data centers suffered an outage, and services failed to shift to the backup facility. BA took the data center's operator CBRE to court over £58m in losses, but the two groups ultimately settled out of court, with no admission to liability.
Months later, another BA IT failure caused major flight delays.
But, with air travel relying on a vast network of interconnected services, systems and technologies, BA is far from the only airline to have suffered outages.
2017 also United Airlines ground all domestic flights, and Delta ground 451 flights due to a "major system-wide network outage." A few months later, a fifteen minute software systems outage with online booking platform Amadeus Altea caused four hours of problems for multiple airlines. The year before, a Verizon data center failure caused JetBlue air travel delays.
More recently, this April, 780 flights were delayed when critical flight data provider AeroData suffered a systems outage.