SoftBank's Vision Fund has sold its entire stake in Nvidia, the Japanese telecoms giant and investment powerhouse announced in its third-quarter earnings report.
The news comes just a week after Nvidia revealed it suffered "an extraordinary, unusually turbulent, and disappointing quarter," after the cryptocurrency crash flooded the market with GPUs, the gaming market in China slowed, and global economic woes impacted data center and HPC chip sales.
BankSoft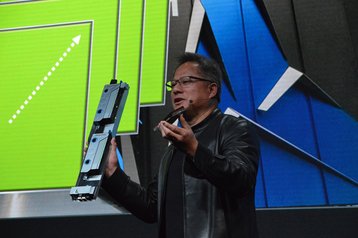 SoftBank was the fourth-largest investor in the company, with its shareholdings valued at ¥398bn ($3.63bn) as of December 31.
With Nvidia's valuation having dropped considerably since its summer highs, SoftBank said it had seen a valuation loss of nearly ¥300bn from the investment during the third quarter. But the company added that it had recorded a derivatives gain of almost ¥250bn from investments made to hedge their bets in case of a drop in Nvidia's valuation, and still made a profit on the sale as it acquired the shares at a lower rate earlier on.
In the last nine months of 2018, SoftBank's revenue across all of is business ventures rose five percent and its net income increased by 52 percent.
Its $98.6 billion Vision Fund invests roughly $7 billion each quarter in tech companies like Uber, Cohesity, Improbable and Brain Corporation, with roughly half its capital invested to date.