Japanese telecoms giant SoftBank could be set to replace the Huawei Technologies equipment in its 4G telecommunications network infrastructure with hardware made by Ericsson and Nokia.
Nikkei reports that the company has definite plans to replace the equipment over the next few years, after rising security concerns and the loss of major clients. SoftBank, however, told CNN that it has yet to make a final decision, but confirmed it is reviewing the hardware.
The company is currently the only telecom carrier in Japan that uses Huawei equipment. After the US advised its allies not to use Huawei equipment, the Japanese government on Monday restricted central government ministries and the Self-Defense Forces from procuring its products.
These latest developments come as tensions rise between China and the US, with Huawei's CFO arrested in Canada over charges of violating trade sanctions.
Winter comes for Huawei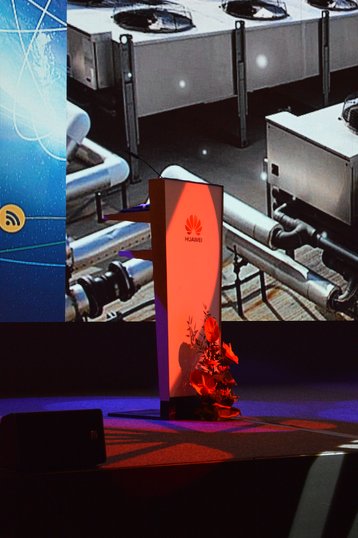 With the US, Canada, Japan, Australia and New Zealand among those limiting or outright blocking Huawei equipment from network infrastructure projects, the company has said it will do anything to prove it is not a tool of the Chinese government, as claimed by its detractors.
"Anything needed to do this transformation we are committed to do this. Restructure the organization, rebuild the processes, rebuild the products," Vincent Peng, president of Huawei in western Europe, told the Financial Times. "Process, personal skills, engineering capability, anything.
"We thought in the past the challenge was the backdoor issues, the security issues, so we try everything, try all the best efforts, to try to prove we are a good company. But now the challenge is even bigger. It is for the whole industry, for the whole value chain, the whole system. As a leading supplier, we have to take our own responsibility going forward."
In the UK, where Huawei has historically had a stronger relationship than in many other Western nations, it has already taken steps to try to reassure the local government.
When Huawei first came to the UK, the government and the corporation jointly set up the Huawei Cyber Security Evaluation Centre (HCSEC) to keep a close eye on its equipment - and in August the group highlighted "long-term increased risk" from technical issues in Huawei's engineering processes. Now, the company has pledged $2bn to overhaul its systems and networks to improve security.
But it may need to do more to assuage concerns nurtured by the US. Earlier this month, Alex Younger, the head of the UK's Secret Intelligence Service - commonly known as MI6 - said in a rare speech: "We need to decide the extent to which we are going to be comfortable with Chinese ownership of these technologies and these platforms in an environment where some of our allies have taken a quite definite position.
"We need to have a conversation. It's not wholly straightforward."
Huawei is fighting on two interrelated, but separate fronts - one on the allegations of backdoors, and intentional security failings in aid of the Chinese state, with claims (all denied) dating back to at least 2008. The other is that the company intentionally circumvented US trade sanctions against Iran, and lied to US banks about what it was doing (also denied), with the investigation into the alleged affair thought to date back to 2016.
But both allegations have now reached a new, significantly tenser, level due to the unpredictable and increasingly fraught relationship between the US and China, with a trade war underway, accusations of IP theft flying, and claims of state-sponsored cyber attacks.
In the midst of this is Huawei. Earlier this month, at the US government's request, Canada arrested the CFO and deputy chair of Huawei, Meng Wanzhou, who is also the daughter of company founder Ren Zhengfei. Prosecutors allege Meng worked for Skycom to sell equipment to Iran, with Skycom effectively a front company representing Huawei - an allegation her defense deny.
At first, efforts were made to distance the arrest from political matters. US Trade Representative Robert Lighthizer said on CBS' Face the Nation: "This is a criminal justice matter. It is totally separate from anything that I work on or anything that the trade policy people in the administration work on."
Canada's prime minister, Justin Trudeau, said: "I can assure everyone that we are a country [with] an independent judiciary, and they took this decision without any political involvement or interference."
However, comments by US President Donald Trump appeared to suggest otherwise. When asked by Reuters whether he would intervene in the case, Trump said: "Whatever's good for this country, I would do.
"If I think it's good for what will be certainly the largest trade deal ever made – which is a very important thing – what's good for national security – I would certainly intervene if I thought it was necessary."
In what is thought to be in reference to the President's comments, Canadian Foreign Minister Chrystia Freeland said at a press conference that "our extradition partners should not seek to politicize the extradition process or use it for ends other than the pursuit of justice."
US Assistant Attorney General John Demers also distanced the US from the remarks: "What we do at the Justice Department is law enforcement. We don't do trade."
However, such statements may not comfort those in China. State-owned media outlet Global Times said in an editorial: "The US and Canada are undoubtedly abusing their justice systems ... Washington should not attempt to use its domestic laws as strategic support for its commercial and diplomatic competition."
Since Meng's arrest in Canada, the Chinese government has detained two Canadian citizens, businessman Michael Spavor, and ex-diplomat Michael Kovrig.
Spavor organizes business, culture and tourism trips to North Korea, and is under investigation on suspicion of "engaging in activities that endanger China's national security." Kovrig, who works for the International Crisis Group (ICG), a think tank, is being held "on suspicion of engaging in activities that harm China's state security."