South Korean telco SK Telecom will call its planned 'ICT Investment Company' SK Square.
The company first announced its plans to split the company into two and spin-off most of its subsidiaries into a holding company back in April, but now has provided more details about the new venture.
The spin-off is now expected to occur on 1 November, should it be approved by shareholders three weeks prior. Despite the spin-off seeking to split SK Square off from its telecoms business, SK Telecom's head Park Jung-ho will also be appointed as CEO of SK Square in October.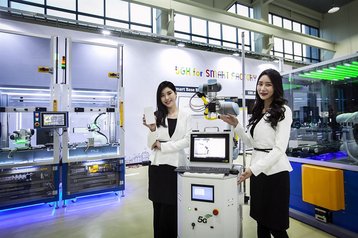 SK Square "embodies the company's vision to become a global investment company specialized in ICT by making aggressive investments in areas ranging from semiconductor to future technology," SK Telecom said.
Square will include a large stake in SK Hynix, e-commerce company 11StreetCo, and ride-sharing app T Map Mobility.
SK Hynix is the world's second-largest memory chipmaker, and the third-largest semiconductor company. Earlier this year, the company said it would spend $106.35 billion on four new chip fabs, with the first set to go live in 2025.
SK Telecom said that Square would seek out semiconductor acquisitions and mergers that could be combined with Hynix. The company also said that it was backing the South Korean government's pledge to invest hundreds of billions of dollars into the sector.
The remaining SK Telecom business will continue to offer broadband services in Korea, build more data centers, and push into cloud and AI.