Singapore's three mobile operators will fully retire their 3G networks by July 31, 2024.
The upcoming switch-off of the legacy mobile network was confirmed by the Infocomm Media Development Authority (IMDA) of Singapore.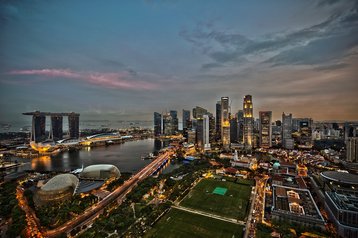 As part of the switch-off, Singtel, StarHub, and M1 will no longer be able to sell 3G mobile phones and 4G models requiring 3G for voice calls from February 1, 2024, under orders from the IMDA.
At present, 3G connectivity accounts for less than one percent of mobile connections in Singapore.
Operators will be allowed a full one-year transition period to migrate any remaining 3G subscribers before switching off their networks.
"With the retirement of 3G networks, mobile operators will be able to repurpose some of the freed-up spectrum to improve 5G services, which offer faster speeds, higher data throughput, as well as enhanced security and reliability," the telcos said in a joint statement.
To help ensure a smooth transition, MNOs must offer individual users the option to convert to 4G 'on terms that are no worse-off' and a range of mobile phone options at different price points must also be provided.
Once the 3G networks have been retired, the spectrum will be refarmed for 5G services.
Telcos across the world have begun the process of retiring 3G services, with all three of the US carriers calling time on 3G last year.
In the UK, Vodafone and EE have started switching off the services, while Danish duo Telia and Telenor announced the switch off of their 3G mobile networks.
Earlier this year, Greek operator Nova called time on its legacy 3G network. Several other operators around the world have outlined plans to retire 3G networks recently to enhance 4G and 5G services, including the likes of Orange, Spark New Zealand, Telia Estonia, and more.