Serverfarm has acquired a data center in the El Segundo area of Los Angeles, California.
The company says the 117,500 square foot, 12MW building is host to hyperscale, transportation, healthcare and government tenants.
The facility at 444 N Nash St will be renamed LAX1, is connected to Tier 1 and dark fiber providers, and meets all HIPAA, HITECH, and PCI compliance requirements.
For breaking data center news, opinions, and features subscribe to DCD's newsletter
Serverfarm buys facility on home turf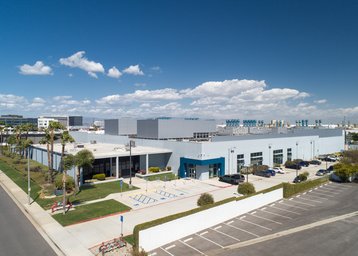 "Throughout the pandemic, we've been laser-focused on delivering much-needed capacity to our clients and partners in the most efficient way possible," said Avner Papouchado, CEO of Serverfarm. "The latest phase of our data center acquisition strategy is helping to answer demand for efficiently managed colocation space in a Los Angeles site that's a launching pad to APAC and the rest of the world."
The facility was previously T5's T5@LA data center. According to RealtyTrac, the facility was sold in late March for $71 million.
Despite being headquartered in El Segundo, this is Serverfarm's first facility in the city and the state of California. The company has four other data centers in the US in Washington, Georgia, and two in Illinois, as well as facilities abroad in Ontario, Amsterdam, and London.