CoreSite Realty has launched the first phase of its new ground-up, enterprise-class data center development in Los Angeles.
Currently a 51,000 sq ft (4,700 sq m) facility with 6MW of capacity, LA3 is expected to grow to 160,000 sq ft (14,800 sq m) with a total of 18MW of capacity.
Ground-up in LA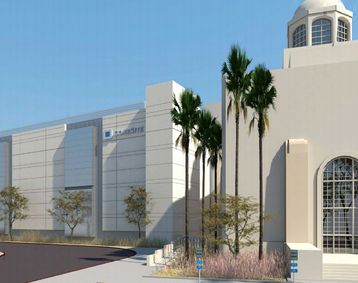 LA3 expands our footprint in Los Angeles - one of our most high-demand markets - expanding our world-class ecosystem connectivity," said Brian Warren, CoreSite's SVP of development and product engineering.
"We believe this enterprise-class, purpose-built, ground-up development will be extremely well suited to meet our customers' needs."
LA3 features three separates diverse fiber entry routes into the new data center and dark fiber connecting LA3 to CoreSite's LA1 and LA2 data center facilities.
In June, CoreSite completed a data center on its Santa Clara campus. The company completed Phase 3 of SV8, padding out the data center with an extra 5,000 sq m (54,000 sq ft) and 6MW.
CoreSite also expanded its second Chicago facility, which currently comprises around 5,000 sq m (56,000 sq ft) and 6MW of capacity. When fully built out, CH2 will consist of 18MW and cover around 15,000 sq m (169,000 sq ft).