Latin American operator Scala Data Centers has signed a large contract with Italian energy firm Enel Américas for data center power.
Enel's Latin subsidiary Enel Américas will provide 1.6GW of power for Scala data centers across Chile, Peru, and Colombia, according to Bnamericas. It can be assumed that all of the energy provided will be from renewable sources, as Enel Américas claims that 73 percent of its capacity is clean electricity.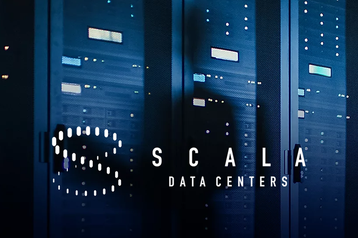 The deal also represents around 10 percent of Enel Américas' total existing capacity.
Of the total, 600MW will go to Scala's Tamboré hyperscale campus, in São Paulo state, which Scala claims will be among the largest campuses in Latin America, and among the top 10 in the world, Scala's CEO Marcos Peigo told BNamericas: "By our market analysis, with this power supply, Tamboré is actually one of the six largest in the world."
The site includes the seven-story SP$ which opened in August, and SP5 is expected to go live in February.
In Chile, Scala has announced plans for a 120MW data center campus in Santiago, the country's largest, alongside two other campuses in Cuarama and Valparaiso. The company has promised that all the electricity used on these campuses will be renewable.
Scala is owned by US investment fund DigitalBridge, having been formed by Digital Colony in 2020. It is expanding very quickly, and the new PPA with Enel Americas will provide capacity for this growth.
For instance, 600MW added to its Brazil power capacity represents a significant increase over Scala's existing usage. Scala currently has five data centers in the country (SP1 to SP4 at Tamboré, and CP1 in Caminas) with a total of 50MW capacity.
Previously, Scala signed a green energy PPA with Engie Brazil.