Scala Data Centers has obtained the environmental license needed to begin building Chile's largest data center campus in Lampa, Santiago.
Scheduled to be ready to commence operations in Q1 of 2024, the data center will have a total capacity of 120MW and an initial capacity of 30MW. The data center is being built to support a Hyperscale client.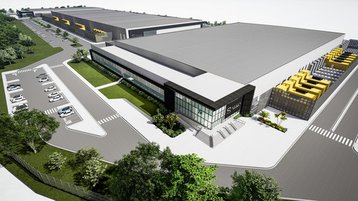 Lampa is one of three campuses being built in the country. Scala has already commenced construction on another data center in Curauma, Valparaiso with a total capacity of 45MW, the first building of which is expected to be completed in March 2023. This facility is located in the same region as the submarine cable Humboldt which has 15,000km of fiber connecting Latin America to the Asia Pacific region.
"The construction of a data center close to the submarine cable arrival site will guarantee unprecedented scale and quality of connectivity between Latin America, Asia, and Oceania, massively contributing to enabling the region's digital infrastructure", said Marcos Peigo, CEO of Scala. "And in a scenario in which 5G accelerates the deployment of various services and applications that use high volume of data and require low latency, such as the metaverse, Internet of Things (IoT), telemedicine, autonomous cars, among others, it is something even more expressive."
The third will also be positioned in Santiago, with a total capacity of 80MW and installed with a FastDeploy building, a Scala pre-fab proprietary design that can half the construction time.
Initial investments of ~$400million are expected in order to deliver the combined capacity of over 200MW. All three data centers will use 100 percent renewable energy and are expected to generate around 1,000 jobs around the country.
In December 2021, Scala Data Centers also announced plans to build two hyperscale data centers in Brazil. The SP4 and SP5 data centers will live in Barueri, Sao Paulo. SP4 went live in August of this year.
Scala is a subsidiary of DigitalBridge, formed in 2020 in order to meet this increasing demand in Latin America.
More in Construction & Site Selection