Scala Data Centers has signed a Power Purchase Agreement (PPA) with Engie Brasil Energia.
The DigitalBridge-founded firm's deal with Brazil's largest private energy producer guarantees the supply of more than 1,600 GWh of clean energy by 2033.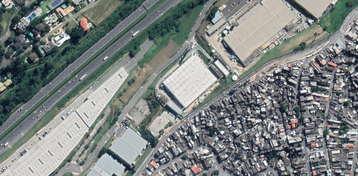 "We focus on strategic partnerships that can scale and maintain our operation with the lowest possible environmental impact, without giving up the high quality and competitiveness that are recognized differentials of our company," said Marcos Peigo, co-founder and CEO of Scala.
"Our partnership with Scala demonstrates the importance of sustainability as an added value for business prosperity, in harmony with the future of people and the planet," added Eduardo Sattamini, CEO of Engie Brasil Energia.
Scala had previously announced its operations were 100 percent powered by renewable energy. Earlier this year the company announced another eight-year PPA energy utility AES Tietê, on top of a previous agreement with Engie Brasil Energia. The company said this new contract extends Scala's commitment to 100 percent renewable energy by five years.
Scala was formed in 2020 by Digital Colony (now DigitalBridge) after acquiring facilities from Brazilian IT firm UOL Diveo. As well as its existing footprint of two data centers, the company has three facilities in development in São Paulo and recently acquired Algar Tech's data center and colocation operations in Campinas.