Scala Data Centers, one of Brazil's leading operators, has announced its fourth, fifth, and sixth data centers in São Paulo, and certified that all the energy used in its facilities will be renewable.
SP4 will be a 23MW facility due to open by December 2021, with SP5 weighing in at 40MW and SP6 will be a 12MW site. The provider, which was founded in April 2020 by US investment fund Digital Colony, has signed a 10-year contract with the energy utility AES Tietê, and another with Engie Brasil Energia, both of which are backed by renewable energy certificates.
For more Brazilian data center news, read datacenterdynamics.com/br
Power purchase agreement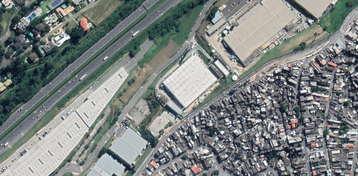 "In addition to a contract we already had with Engie that guaranteed us energy from renewable sources, we made an important negotiation of an eight-year PPA (Power Purchase Agreement) with AES Tietê whose generation is hydroelectric and, therefore, based on 100 percent renewable sources," said Scala CEO Marcos Paigo, in an interview with DCD Brazil editor Tatiane Aquim [Google Translate]. "We acquired both certificates issued by the International REC Standard (I-REC), which is a global system that enables the tracking and certification of renewable energy."
Scala moved to a PPA because, although I-RECs do stimulate production of renewable electricity, Peigo regards them as a "shortcut", saying: "Our concern has always been to ensure that we actually buy all of our energy from renewable sources and not just acquire certificates to offset our emissions, which is the shortcut available on the market."
The PPA will reduce the carbon footprint very close to zero, but Peigo wants Scala to be demonstrably carbon neutral: "We are currently taking our inventory to measure our carbon footprint. We hope that this example will serve to define a path of no return in this industry." Peigo promised to publish Scala's greenhouse gas emissions within the Brazilian GHG Protocol Program, and described environmental goals as a "win-win" which will bring Scala better financial results.
The newly announced SP4 data center will have 23MW capacity in two buildings, one of which will be for a single hyperscale client while the other serves the colocation "ecosystem". It is due to be open in December and will be LEED certified.
Construction of SP5 and SP6 will begin in 2022. At 30MW, SP5 will be aimed at hyperscalers, and could be the biggest facility In Latin America. SP6 will be on a smaller scale for colocation customers, having a capacity of 12MW.
Beyond that, Scala plans a further two availability zones in São Paulo state, each having at least one new greenfield data center, due to be begun in late 2022, according to an article posted on its site.
Scala is also expanding in Chile, Colombia, Argentina, and Mexico as well as Brazil, and Peigo promised that all new facilities will be LEED certified. Peigo also promised to certify all Scala's facilities with CEEDA (Certification, Energy Efficiency Certification for Data Centers) and ISO 14001, and to pursue certification for waste recycling.