Saudi Telecom's (STC) tower infrastructure unit Tawal has agreed a $1.34 billion deal to acquire United Group's telecommunications tower assets across Europe.
The deal is set to become Tawal's first in the European market and forms part of the tower company's expansion plans in the continent.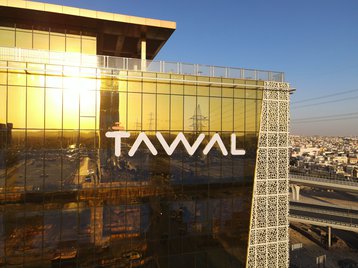 Created in 2018 by STC, Tawal currently owns a portfolio of over 16,000 telecom towers, with this transaction set to add more than 4,800 towers across Bulgaria, Croatia, and Slovenia.
These tower assets include the full range of passive infrastructure services ranging from ground-based towers and rooftop small cells to in-building solutions.
"Our agreement with United Group represents an exciting new chapter for Tawal and the wider STC Group," said Olayan Alwetaid, chief executive officer, STC Group. "The agreement is a significant milestone in our ambitious growth strategy and the expansion of our international footprint."
The 20-year master's service agreement with United Group, which is backed by private equity firm BC Partners, will see Tawal deploy over 2,000 additional shareable sites, 'while co-location relationships with other mobile network operators will be maintained and expanded,' added the company.
The deal remains subject to regulatory approval in Bulgaria and Slovenia, while upon completion, Tawal's operations in the European market will be renamed Tawal Europe.
Last year, Saudi Arabia's Public Investment Fund (PIF) made a non-binding offer to buy a majority stake in STC's tower unit business. The stake was reported to be 51 percent of STC's Tawal tower business, which is valued at around $6 billion. However, STC currently fully owns Tawal.