Saudi Arabia's Public Investment Fund (PIF) has made a non-binding offer to buy a majority stake in Saudi Telecom's (STC) tower unit business.
The stake is reported to be 51 percent of Saudi Arabian operator STC's Tawal tower business, which is valued at around $6 billion.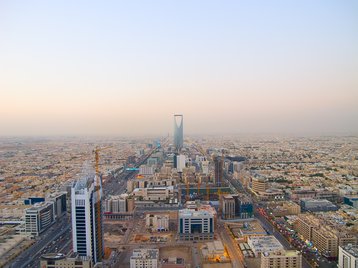 STC fully owns Telecom Towers Company (aka Tawal) and values the unit at 21.94 billion riyals ($5.84 billion).
According to STC, the offer from PIF falls in line with its growth aspirations, as the company looks to expand by retaining stakes in value-added strategic assets across its subsidiaries. STC says the offer is subject to final agreements and approvals.
The PIF owns 64 percent of STC, with the wealth fund expected to play a crucial role in the Kingdom's 2030 ambition which sets out to adapt its economy and reduce the reliance on its oil industry.
Last year, PIF launched a five-year strategy that would see it pump $40bn worth of investment into the domestic economy until 2025, to double assets beyond $1.07 trillion, while creating 1.8 million jobs.
PIF has shown an interest in recent months in investing in telecom towers, after forming a consortium earlier this year to acquire 8,000 towers from Zain KSA, another Saudi Arabian telco.
Last month Zain transferred ownership of its subsidiary unit Zain Business Limited to the Public Investment Fund (PIF) for 3 billion Saudi riyals (€807 million). As part of the deal, the kingdom's sovereign wealth fund changed the unit's name to the Golden Lattice Investment Company (GIL), the telco told the Tadawul stock exchange on October 16.
Elsewhere, STC subsidiary Tawal recently signed an agreement with King Abdullah Economic City (KAEC) that will see Tawal acquire all towers owned by the city, plus the in-build solutions.
The agreement will see Tawal manage and operate these assets for telecom service providers and will provide ICT infrastructure solutions to be used within the city.