Developers in San Jose, California, have dropped plans for two hotels, and will build data centers instead
The Mercury News reports developer Terra Ventures has filed with San Jose Council to develop a two-story, 172,500 sq ft (16,025 sqm) data center along North First Street and TopGolf Drive in the city's Alviso district. The plans also include an adjacent power-generating facility.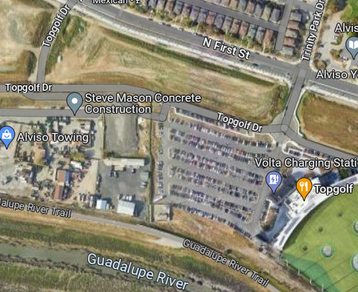 In 2018 Terra had previously pitched the 37.7-acre site along the Guadalupe River for a development known as 'Shops @ Terra'; an entertainment district that would have housed restaurants, shops, two hotels, and a TopGolf complex.
While the TopGolf site opened in 2021, the rest of the developments have failed to materialize.
The site where the Alviso data center is being proposed was previously earmarked for SJL7; a four-story, 200-room hotel.
Terra was seeking planning permission for the other hotel, known as Hotel Alviso, as recently as November 2022. The site was subject to a lawsuit from a local resident challenging the development.
A smaller 15,000 sq ft retail center may still be part of the newly proposed project, but details around that are set to be submitted under a separate application.
The site is close to a church site Vantage is seeking to redevelop into a data center, several Google offices and data centers, and along a road where Microsoft is already seeking to develop a data center.