H5 is expanding its data center in San Antonio, Texas.
The company this week announced the phase three expansion of its 100 Taylor Street facility, adding an additional 340 cabinets and up to 1.5MW of additional UPS capacity.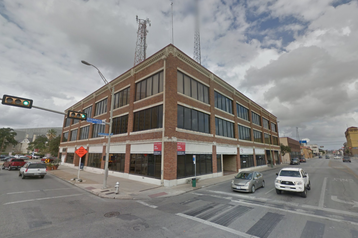 "International carriers, regional Internet service providers, and enterprises continue to add to the growing San Antonio interconnection ecosystem," said Josh Simms, founder and CEO of H5 Data Centers.
"Given San Antonio's strategic position along key long haul fiber routes and location in South Texas, our data center is well positioned for continued IT infrastructure services growth, serving the growing demand for colocation space and services in San Antonio and Austin."
100 Taylor Street is an 85,000 sq ft (7,900 sqm) carrier hotel in downtown San Antonio. It features more than 30 carriers, with H5 saying five new communications providers have deployed infrastructure at the site over 2023
The site, which was acquired by H5 in 2018, was previously owned by the Texas ISP Taylor Telecom (formerly Taylor Telephone Cooperative).
H5 announced an expansion project to the facility in 2020 that added 5,000 sq ft (460 sqm) of space.
H5 operates more than 20 data centers across the US; the San Antonio site is the company's only facility in Texas.
More in Construction & Site Selection