Samsung Electronics has announced plans to build a memory chip-centered supercomputer by 2028.
Detailed by Samsung Electronics co-CEO Kyung Kye-hyun during a visiting lecture at the Korea Institute of Science and Technology in Daejeon, South Chungcheong Province, the company has a five-year plan to build a supercomputer using 'only' memory chips.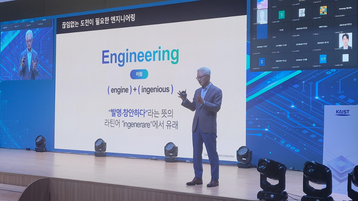 "The Samsung Advanced Institute of Technology is trying to build a memory-centric supercomputer by 2028, but there is no one in the country who has designed ... [such] powerful computing devices," said Kyung.
Research and development will mostly take place in the US as, according to Kyung, Korea does not have people with the necessary experience yet.
Supercomputers have, till now, been made using CPUs and/or GPUs, but Samsung intends to solely use memory chips.
Samsung Electronics launched a supercomputing center at its Advanced Institute of Technology in June last year and vowed to make 450 trillion won ($342 billion) of investment over five years in future growth engines, which include supercomputers and robots.
According to Kyung, this plan is part of a bigger goal to match and even outperform competitor TSMC, which according to Kyung is about two years ahead of Samsung in four-nanometer process technology and a year ahead in three-nanometer process technology.
Despite this, Samsung is optimistic as its latest three-nanometer chips were built on Gate-All-Around (GAA) technology which the company claims is an 'industry first.' GAA technology allows up to a 45 percent area reduction while providing 30 percent higher performance and 50 percent lower power consumption compared to TSMC's three-nanometer foundry process.
Around 40 percent of Samsung's global NAND flash production comes from a chip manufacturing plant in the Chinese city of Xi'an, while the company operates a semiconductor packaging factory in Suzhou, China. But Kyung claims the US-China tension has not put 'significant pressure' on the company's overall business.
"The US-China tension is a type of inflection point, and there, we'll have both opportunities and crises," said Kyung.
In January 2023, Samsung reported its lowest quarterly profit since 2014 after chip sales fell. Still, the company said it had no plans to cut investment and would increase capital investment into research and development.
Samsung's cloud unit opened a new high-performance computing data center in South Korea in March 2023. According to the company, the facility will be forced on AI and big data analysis operations.