Samsung Electronics has presented a plan for 11 new chip fab plants across Austin and Taylor, Texas, for a $200 billion investment.
But the proposals are far from guaranteed, with Samsung making them partially to ensure it can take part in Texas financial incentives that expire this year.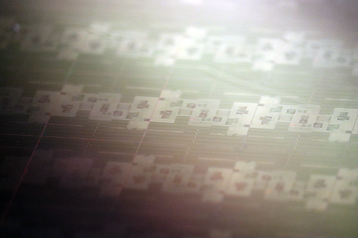 The separate proposals, first reported by Bloomberg, would see two of the fabs be built at its existing site in Austin and nine at its upcoming site in Taylor, Texas.
Samsung announced it would build a $17 billion semiconductor fab in Taylor, in late November last year.
"We currently do not have specific plans to build at this time, however, the Chapter 313 applications to the State of Texas are part of a long-term planning process of Samsung to evaluate the viability of potentially building additional fabrication plants in the United States," Samsung said.
The proposals come just after the Senate passed the $54bn CHIPS Act, which still needs to be approved by Congress. Should it pass, it would invest tens of billions into domestic semiconductor manufacturing.
"This potential investment by Samsung reinforces that America's industrial strategy is working, and underscores the urgency of Congress passing the CHIPs for America Act now, and getting it to President's desk," National Economic Council Director Brian Deese said in a statement.
"Passing the CHIPS Act will unlock hundreds of billions of dollars in additional investment in America, creating tens of thousands of jobs here at home, while strengthening our economic and national security."