The US Senate has voted for a scaled-back version of the CHIPS Act, an effort to pump billion into domestic semiconductor manufacturing amid a global chip shortage.
The Senate last year voted for a larger bill (USICA) that would have pumped more than $200 billion into technology and advanced manufacturing, to counter both China and climate change - but such efforts were stymied by Republicans, as well as Democratic gridlock. USICA was itself a pared-back version of the Endless Frontier Act.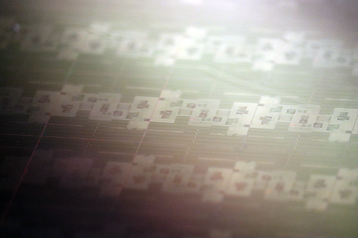 The new version would still see around $54bn be pumped into US semiconductors, although the exact text has not been released. A four-year 25 percent tax credit for domestic fab construction is thought to be worth $24bn.
President Joe Biden's administration has urged Congress to pass the bill before the annual August recess, but it is not guaranteed. Proponents are concerned that if it slips past August, the legislation will be lost amid the election cycle, and a potential Republican wave - and the worst of the semiconductor shortage will have passed.
Intel has pushed for the bill, delaying a groundbreaking on its biggest fab until the bill is passed. IBM has also backed the bill, with vice chairman and former Trump official Gary Cohn saying that "every day that passes without this legislation is another day that leaves America dangerously dependent on limited foreign supplies of semiconductors."
However, lobbyists from the major chip manufacturers pushed back on a draft version of the bill that restricts companies that receive subsidies from any "material expansion of semiconductor manufacturing capacity in the People's Republic of China" or another foreign country of concern for a decade. It is not clear if that text remains in the passed version.
The Senate passed the CHIPS Act days after the husband of House, Speaker Nancy Pelosi, purchased up to $5 million in chip designer Nvidia stock. However, the company does not manufacture its own chips.
More in Standards & Regulations