Sabey Data Centers has issued $800 million in securitized notes to refinance existing debt and help fund expansion.
The notes are backed by Sabey's operational data center assets, rather than the company itself. Structured by Guggenheim Securities, the notes are rated investment grade at A+ by Standard & Poor's, which Sabey claims is a data center industry first.
Doubling down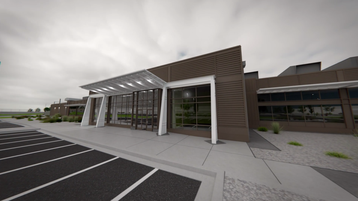 "The issuance is significant for the company," Robert Rockwood, president of Sabey Data Centers, said. "It provides low-cost, fixed-rate debt and a long-term capital structure to support future growth. In essence, this facility will give us the capacity to double our size on existing campuses that we control. In addition, we continue to unlock our potential to offer low-cost, renewable energy to our customers."
The colocation, powered shell, and build-to-suit data center company operates in Ashburn, Quincy, East Wenatchee, Seattle, and New York, with more than three million square feet (280,000 sq m) of technical space across its portfolio.
Patty Sewell, Sabey Corporatation CFO, added: "The notes will refinance the Company's existing credit facility with TD Securities, who was also a passive bookrunner on the ABS issuance, and will provide immediately available liquidity to fund continued expansion.
"I applaud Guggenheim Securities for its extraordinarily thoughtful execution of this transaction, the first 144A non-traditional new issue ABS deal since the markets effectively closed on March 11th due to the Covid-19 pandemic."