Russia's largest search engine, Yandex, has joined the ranks of cloud service providers.
The 'intelligent public cloud platform,' known as Yandex.Cloud has been tested by more than 50 Russian and international companies since April. Yandex plans to roll out the cloud slowly, first to users of Yandex services for business, and then to all by the end of 2018.
The service is currently deployed across three "geographically dispersed" data centers located in the central part of Russia. This allows for companies operating in the country to store personal data in accordance with the requirements of Russian legislation.
Further legislation requires select Internet companies to store user data for six months to a year. The Yarovaya Law, named after Russian politician Irina Yarovaya, came into force on July 1st 2018, but it is unclear if the country has the infrastructure to store all that data.
Made in Russia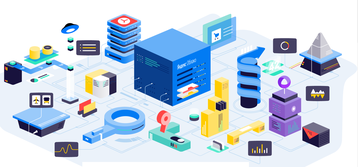 "Yandex has an entire ecosystem of successful products and services that are used by millions of people on a daily basis," Yandex.Cloud head Yan Leshinsky said.
"Yandex.Cloud provides access to the same infrastructure and technologies that we use to power Yandex services, creating unique opportunities for any business to develop their products and services based on this platform."
Prior to joining Yandex, Leshinsky managed development teams at Salesforce, Amazon Web Services and Microsoft.
The company says that the cloud service currently provides:
Scalable virtual infrastructure with multiple management options: management from a graphical interface or the command line, plus developer tools for popular programming languages such as Python and Go;
Automated services for the labor-intensive management tasks of popular databases that support critical business systems such as PostgreSQL, ClickHouse (Yandex's open source high performance database management system) and MongoDB;
Machine-intelligence-based Yandex services: SpeechKit, speech recognition and synthesis technology, and Yandex's machine translation service.
Future updates will "include new infrastructure services, additional services based on Yandex's machine intelligence and analytics tools, and developer tools intended to simplify the entire code lifecycle management within Yandex.Cloud."
Companies testing the service include Tinkoff Bank, S7 Airlines and X5 Retail Group.
Look out for our interview with Yan Leshinsky, chief 'cloud-keeper' at Yandex, in the next edition of DCD Magazine, available for free in print of digital later this month