A major data center development in Lithuania was shut down by government officials over fears that the network on campus could be hijacked by Russian spies.
Local telecommunications specialist Arcus Novus was planning to build the country's largest privately owned colocation facility near Vilnius, but has been ordered to stop.
"We warned the government that, once the data center is connected by fiber-optic cable to Russia, it could be linked by the Federal Security Service [FSB] to its radio electronic reconnaissance network," said a spokesman for Darius Jauniskis, Lithuania's counter-intelligence chief, as reported by Reuters. "The government acted on that information."
Arcus Novus is suing the government in an effort to overturn the decision.
This is the latest skirmish in the ongoing war of words between Russia and the Baltic States, where some are convinced that following the events in Ukraine, Russia will turn its imperial ambitions towards Lithuania, Latvia and Estonia.
Missing Cold War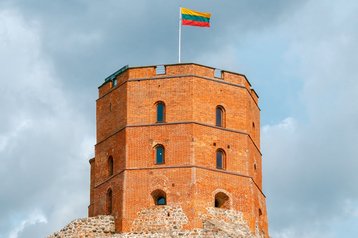 Arcus Novus specializes in satellite communications and is headquartered in Vilnius. According to the Baltic Times, the company is controlled by Denmark-registered Satgate Holding, an entity established by Russian entrepreneurs.
Arcus was planning to build a $60 million data center called AmberCore, with construction expected to be completed in the second quarter of 2017. But the development was stopped using a law passed in 2014, which gave state agencies powers to block infrastructure deals that could pose a risk to national security.
Vidmantas Tomkus, CEO of Arcus, was extremely critical of the lack of technical knowledge among government agencies.
"It's a bit laughable to claim that a 'hostile' data center would be connected to Russian security services, as Lithuania is already connected to Russia through fiber-optic cables, as is the rest of the world," he said.
Lithuanian authorities previously claimed they had suffered dozens of cyber attacks originating from Russia in the past two years.
The story underlines heightened tensions in the Baltics, resulting from civil war in Ukraine and the economic sanctions imposed on Russia by the European Union.
Last year, Estonian government – considered to be one of the most digital governments in the world - announced plans to back up its entire state database abroad, in order to secure citizen data from an "aggressive neighbor".
It is important to note that unlike Ukraine, all three Baltic countries are members of both EU and NATO, so any potential aggression from Russia would risk a major world war – making the likelihood of this scenario extremely low.