Russia expects to conduct pilot testing of 5G networks using Russian-built base stations in 2025.
That is according to Russian news agency Tass, which quotes Russia's Ministry of digital development, communications & mass media Maksut Shadayev.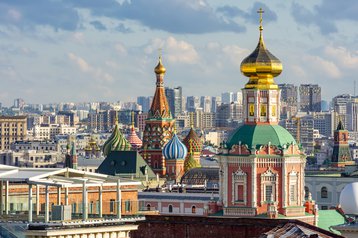 "We expect a pilot test to begin in 2025 in cities with more than one million people," Shadayev said.
The country has fallen behind in the 5G race following the fallout of its conflict with Ukraine, with high-profile vendors Ericsson and Nokia exiting Russia. Chinese vendor Huawei hasn't exited the Russian market, but has set out plans to separate its Russian and Belarusian business units from the rest of the countries in the CIS (Commonwealth of Independent States) block, and has moved thousands of employees out of the country and closed down its local Enterprise Business Group.
Prior to Russia's invasion of Ukraine, foreign vendors previously helped with limited 5G test zones in the country.
In January of this year, Russian telecom operators entered into forward contracts with domestic manufacturers for the supply of base stations, including a plan for the supply of equipment for 5G networks for over $1.32 billion.
This contract will see 75,000 base stations delivered until 2030, while operators will only be able to purchase domestic base stations from 2028, notes Tass.
Last year, Deputy Prime Minister Dmitry Chernyshenko revealed that frequencies in the 4.4GHz-4.9GHz band will be used for Russian-built 5G.
Russia's domestic 5G base station efforts predate the current phase of the Ukraine war, with a consortium run by GWSC and GlobalInformService testing base stations back in late 2020. However, efforts have been accelerated due to the technology sanctions. Whether the country will be able to build the systems with limited access to foreign technology is unknown.