Huawei is set to separate its corporate divisions in Russia and Belarus from the rest of the countries in the CIS (Commonwealth of Independent States) block.
The new arrangement is set to be operational in early 2023, reports Reuters, which cites a source close to the company.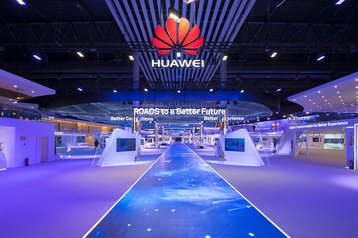 The move has also been reported in Russian media, with Vedomosti daily reporting that the other member states of the CIS, which was set up after the break up of the Soviet Union, will be under the supervision of Huawei's Bahrain offices.
It's not been detailed as to why the move has occurred, while DCD has approached Huawei for comment.
The move is likely tied to Russia's invasion of Ukraine and the subsequent sanctions placed on the country. Numerous international companies in the telecoms and data center industries have looked to sell off or close down their Russian operations in the wake of the invasion.
The CIS is made up of countries including Russia and Belarus, plus Armenia, Azerbaijan, Kazakhstan, Kyrgyzstan, Moldova, Tajikistan, and Uzbekistan.