Multiple news outlets are reporting that Microsoft will soon announce significant layoffs and an organizational reshuffle in an effort to refocus on its cloud division.
Bloomberg, The Seattle Times, Puget Sound Business Journal and Techcrunch all cite sources claiming that this week could see an announcement of layoffs in the thousands.
CloudSoft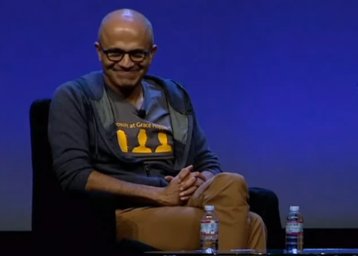 The Worldwide Commercial Business under Judson Althoff and Jean-Philippe Courtois' global sales and marketing group could face an extensive restructuring, with job cuts expected and local marketing efforts likely to be affected. Other parts of the company could also see smaller personnel changes.
In January, several sales and marketing teams were placed under Althoff's command as part of an ongoing reorganization initiative.
In addition, last year saw Microsoft announce that it would cut 2,850 jobs, including approximately 900 in sales, along with the departure of longtime chief operating officer Kevin Turner.
The changes come as the company refocuses on its cloud business, prioritizing selling cloud products over software licenses.
In an interview in September, Althoff told The Seattle Times that Microsoft had had the wrong approach to selling cloud products, treating them much like its other offerings, and that it was changing its approach. He added that the company had recruited an additional 1,000 people with experience selling cloud solutions.
"Our sales approach has changed entirely," he said. "It really does put Azure at the center."
The rumors come at the end of a fiscal year, in which Microsoft has increasingly invested in its cloud division. At the end of last week, Microsoft acquired Israel-based Cloudyn, which offers management and monitoring tools to allow firms to monitor cloud usage and track budgets.