Royalty Management Corp (RMC), a company about to undergo a SPAC merger, has signed an agreement to turn an idled mine into a data center hosting facility.
The firm announced this week that it had entered into a long-term agreement to 'facilitate the development and deployment of data servers' utilizing excess capacity power infrastructure located on an idled and unused mining property located in rural Kentucky.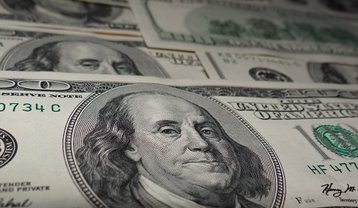 Details were scarce, but RMC said it will receive a revenue stream based on the amount of allocated power that is utilized by the counterparty at this site. It's unclear whether or not the infrastructure located at the site will be used for cryptocurrency-based mining.
Tom Sauve, CEO of Royalty Management Corporation, said: "This new royalty agreement exemplifies some of the ingenuity of the Royalty Management Corporation business model: by having the foresight to identify underutilized property and infrastructure assets as having a potentially better and broader use. RMC was able to successfully attract a partner and negotiate a long-term agreement to repurpose these assets to include other businesses and industries."
Sauve continued: "With the prior industrial activities utilized at this property, there was a significant amount of excess electrical infrastructure and acreage on site that was not being utilized. We were able to leverage that immense electrical capacity to attract other industries, thereby creating additional revenue streams for all parties involved."
Royalty Management Corporation is a royalty company that 'identifies and invests in highly undervalued assets', with a focus on critical element & rare earth element land assets, digital infrastructure, and sustainability assets. Royalty Management Corporation said it will continue to seek other similar investment and development opportunities.
American Acquisition Opportunity, a blank check Special Purpose Acquisition Company (SPAC) formed by the founders of Land Betterment Corp raised $100 million in its 2021 IPO and aims to take Royalty Management Corp public via a merger. The merged company will take the name Royalty Management Company once the deal closes in Q4.
Land Betterment Corp aims to develop former coal mining sites for new uses. Its other investments include cryptomining company The Vault, sustainable housing firm ekō, water company Heart Water, and iron mine owner Ferrox Holdings.
American Acquisition Opportunity is led by Mark C. Jensen, who founded Quest Energy, Inc/ American Resources Corporation, and Land Betterment Corp.
American Resources Corporation supplies rare earth materials from US sites. The company's roots date back to 2006 when the founding partners acquired a mining complex of seven mines and a wash plant located in Floyd County, Kentucky.
RMC's CEO Sauve is both an independent director of American Acquisition Opportunity as well as President of American Resources Corporation.