Russian state-owned technology conglomerate Rostec has launched a new data center for metallurgical and military equipment manufacturer Motovilikha Plants.
Rostech said the new facility will serve the computing resource needs of MP's military division for at least the next five years and help speed up the development of new products and improve technological processes around weapons design and manufacture.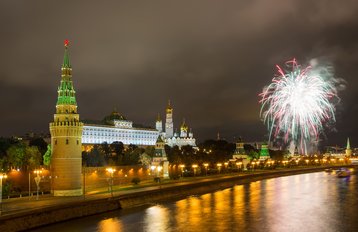 The company also said the computing power of the data center can be doubled in the "shortest possible time" if required. The facility was developed alongside Technodinamika, a Rostec company specializing in technology development.
"The new data center has five times increased the computing resources of the engineering and design center. This makes it possible to significantly reduce the development time for new types of military equipment in the interests of the armed forces of our country," said Bekkhan Ozdoev, industrial director of the weapons complex of the State Corporation Rostec.
As well as the usual security and safety systems, the facility has a special industrial air conditioning system that will maintain a stable temperature of the servers amid weather changes in the range from -40 to +40°С.
"The project of automation of design and technological preparation of production is also in active phase. We purchased new equipment, software and obtained the necessary licenses. The updated IT infrastructure will create a single high-tech information space for design and technological preparation of production, which, in turn, will help improve the quality of manufactured products and reduce the time frame for completing the state defense order," said Igor Nasenkov, General Director of Technodinamika.
Rostec – officially the State Corporation for Assistance to Development, Production and Export of Advanced Technology Industrial Product Rostec – was formed in 2007 and comprises about 700 enterprises together forming 14 holding companies across the defense-industry and civil sectors. Motovilikha Plants traces its history back to 1736 and became part of Rostec in 2016.