Hosting provider RootBSD has moved into Cologix's 25,000 sq ft TOR 1 colocation data center in Toronto, signalling the company's first expansion into Canada.
The facility at 151 Front Street West provides direct access to the Toronto Internet Exchange (TorIX), and has more than 25 fiber-optic points of entry. RootBSD's customers will now be able to deploy cloud servers in Canada's largest city.
TORIX is the largest Internet exchange in Canada and the 11th largest in the world, providing a service to more than 200 members.
The site's location in Canada means it affords data protections not available in the US, RootBSD said. It is housed in a building that was first constructed in 1954 to house telegraph equipment.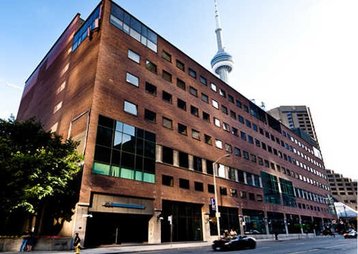 Ask and you shall receive
RootBSD launched its Berkeley Software Distributed- (BSD) based hosting services in a move to rival hosting providers that only offered packages designed for Linux.
BSD is a Unix operating system that was developed at the University of Berkeley in the 1970s, a derivative of AT&T's Unix operating system.
"RootBSD's customers have been asking for a Canadian data center - for some of them it was because of privacy concerns - and we are happy to deliver," Mark Price, the company's chief executive, said.
"Toronto is a hub of commerce and high tech development in Canada and our customers are itching to deploy here."
As a brand of Tranquil Hosting, a hosting provider based in Raleigh, North Carolina, RootBSD has access to its parent company's network of 25 data centers in North America, South America, Europe and Asia. All RootBSD services come with a native IPv6 connection.
RootBSD earlier in July moved into a colocation facility in Hong Kong, establishing a presence in Asia and linking with the Hong Kong Internet Exchange (HKIX) for local traffic, NTT GIN for Asia and international networks, and a fiber connection from New World Telecom for access into mainland China.