Internet service provider Rise Broadband has been snapped up by GI Partners.
The move is anticipated to help finance Rise's rural FTTH (Fiber-to-the-Home) rollout, with investment company GI Partners committing "meaningful new capital" to support this.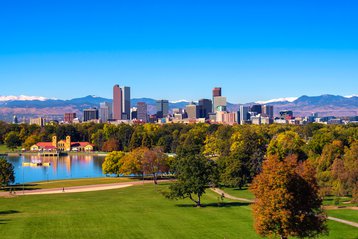 Financial details of its latest acquisition have not been revealed.
Rise is active across 16 US states, providing fixed wireless broadband services. Its parent company, JAB Wireless, Inc., was incorporated in 2005 and previously operated as Skybeam, Digis, T6, Prairie iNet, and Rhino Communications, before being rebranded as Rise in 2015. Its network covers 5.4 percent of the US population.
The Colorado-based company will continue to be led by CEO Jim O'Brien and the current executive team.
"Rise Broadband is committed to connecting communities across our vast network footprint by providing best-in-class service to our customers and to delivering advanced high-speed broadband," said O'Brien.
"We are eager to partner with the GI Partners team as we embark on a new phase of growth, driven by significant investment in our hybrid fiber-to-the-home and fixed wireless network."
GI Partners, which founded Digital Realty in 2004, has invested in a number of data center and life science properties in recent years.
The company acquired a Sentinel data center in Sterling, Virginia, last year. The firm also acquired a Life Sciences lab & data center in Boston, Massachusetts in June of last year, and acquired colocation provider LightEdge in September 2021.