Luxury watch company Compagnie Financière Richemont is migrating its IT infrastructure to AWS.
The Swiss group, which owns brands including Cartier, Montblanc, IWC Schaffhausen, and Van Cleef & Arpels, said it will close its European data centers and migrate additional data centers in Hong Kong and the US to AWS by the end of 2022.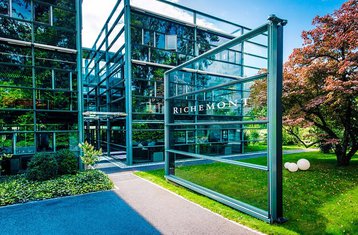 Richemont's cloud-first strategy includes migrating its business-critical enterprise IT applications and enterprise resource planning, accounting, supply chain management, manufacturing, product lifecycle management, and eCommerce systems.
"AWS is integral to our enterprise IT transformation as we look for better ways to serve our customers, streamline the way we work, and compete globally," said Kim Hartlev, Group CIO at Richemont. "AWS will deliver the agility, security, and scalability that we need to launch new business processes and new service models, and help us gain greater insights and become an even more agile company in the cloud."
As part of the move, the company will move more than 5,000 virtual machines and 120 SAP instances to AWS in a move it said would modernize its infrastructure, raise its security posture, and drive automation across its global operations.
"Richemont is using AWS to drive change within its organization, which will result in the delivery of new applications and services to create exceptional customer experiences," said Greg Pearson, vice president, Worldwide Commercial Sales at Amazon Web Services, Inc. "AWS's comprehensive set of capabilities will help Richemont reimagine the luxury shopping experience in the digital world, offering exclusive virtual experiences and personalized service for its global clientele."