Amazon has registered subsidiaries in Latvia and Estonia called Amazon Data Services Latvia and ADS Estonia, respectively, suggesting that it could be planning a dedicated cloud region for the Baltic states.
While Amazon Web Services regions are spread across the world, the current closest facility to the Baltic states are AWS data centers in Stockholm, Sweden.
Going east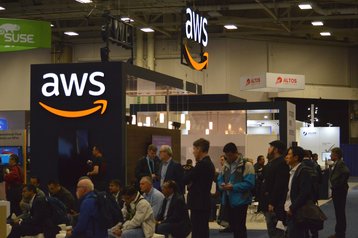 The Baltic states (Lithuania, Latvia and Estonia) are heavily investing in efforts to set their countries up as regional digital powerhouses.
The Estonian government in particular has tried to build a digital nation, for example offering Internet-based public services in 1997, and using digitally encrypted systems in most aspects of public life including taxation, voting and health services.
The news that Amazon could be planning a local cloud region was first reported by Latvian media outlet Dienas Bizness, which revealed that Amazon Data Services Latvia was registered last week and its sole owner is a US company called A100 ROW Inc.
A100 includes Amazon employees Michael D. Deal, Aaron McGrath and Khozem Lokhandwala. Board member Martin Casey Malachy is also on the management board of Amazon Data Services Estonia.
That subsidiary was set up last month.