The ship CS Reliance is currently trying to fix the Australia Singapore Cable, which broke on 1 August.
Operator Vocus hopes that the 4,600km cable will be fixed late on Friday, 13 August, but said that it was reliant on favorable weather conditions.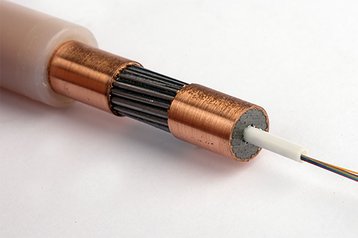 The CS Reliance first reached the cable break off the coast of Perth on 6 August, fixing one of several cuts by the 9th. But the ship had to temporarily anchor during adverse weather conditions, slowing efforts.
"Weather has eased allowing for CS Reliance repair operations to continue on location," Vocus said in a statement.
"Repair work is scheduled to be completed Friday evening dependent on favorable weather."
The cause of the damage is not yet known. Earlier this month, the company warned that the incident happened at "multiple locations, occurring at depths that may present challenges to restoration times."
The breaks are around 18km from the Perth cable landing station. The rest of the cable, which travels through Christmas Island, Jakarta, and Singapore, is still operational.
Users connecting from Australia to Singapore have been rerouted through other cables, and there might be some increased latency - although Vocus said it managed to reduce that significantly soon after the cut.
We will update this story as we learn more. Update: The cable has been successfully repaired.