The Reliance Jio-led India-Asia-Xpress (IAX) has landed at Matara in Sri Lanka, in partnership with Dialog Axiata.
"Dialog Axiata landed the IAX subsea cable in Sri Lanka at Matara on 15th April. This is the third cable of Dialog & 9th of Sri Lanka," Isuru Binduhewa, Dialog Axiata's head of subsea & connectivity posted on LinkedIn. "These investments will help to convert Sri Lanka into a connectivity hub in coming years & will help mother Sri Lanka's digitization efforts."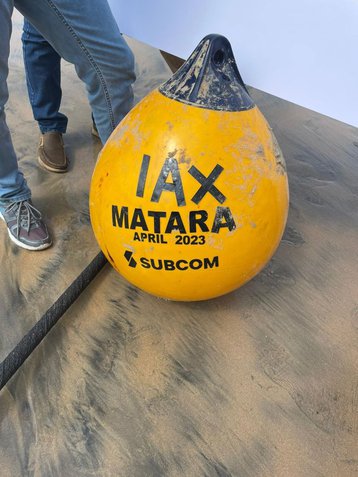 Led by Indian telco Reliance Jio and first announced in May 2021, the IAX cable will run from India across the Asia Pacific, connecting Mumbai and Chennai to Thailand, Malaysia, and Singapore. It is also set to land at Hulhumale in the Maldives.
Due to be ready for service in mid-2023, the cable will include options to extend to the Indian cities of Vizag and Kolkata, as well as Bangladesh and Myanmar.
Vineet Nigam, head of business & strategy at Reliance Jio Infocomm, last month posted that the IAX cable had landed in Mumbai, India. The company completed work on a new cable landing station (CLS) in Chennai earlier this year.
Located on Sri Lanka's south coast, Matara is currently the landing point for the SeaWeMe-5 cable in a Sri Lanka Telecom facility and is set to be the landing point for the SeaWeMe-6 system. Seven other cables land around capital city Colombo on the island's west coast.
The Bay of Bengal Gateway (BBG) and Maldives Sri Lanka Cable system (MSC) cables land at Dialog's CLS in Mount Lavinia outside Colombo.
Formerly known as MTN Networks and later Dialog Telekom, Dialog Axiata is one of the largest telco firms in Sri Lanka. The company is a subsidiary of Malaysian telco firm Axiata Group Berhad.